ARDL Failure Analysis – We Are Here to Help!
ARDL's Failure Analysis Expert Services and Capabilities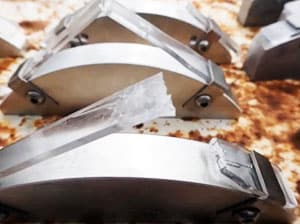 Akron Rubber Development Laboratory, Inc.'s failure analysis process is a thorough review of the failure mode of a component, product or material. We understand that determining the cause of production problems or field failures is important to save time, money and your reputation. ARDL utilizes a multi-faceted approach that may include expert review, microscopic analysis, chemical testing, physical testing and engineering services. We can perform non-destructive and destructive analysis, forensic analysis, failure mode and effect analysis, materials analysis and much more. When your product or material does not perform as designed or fails before its expected service life, contact ARDL to speak directly with one of our experts to solve your problems.
Rubber and plastics fail in a variety of manners. Answers to why objects fail include misapplication, abuse, lack of maintenance, manufacturing defects and end of service life. Recently, ARDL Senior Technical Advisor Dr. Jason T. Poulton presented a webinar for the ACS Rubber Division providing real-world material/product failure examples and ARDL's non-destructive and destructive analysis methods used to solve performance issues. The presentation details the important scientific method ARDL employs in observing, gathering facts, and identifying patterns, developing a hypothesis that fits the facts, testing the hypothesis, repeating these steps as necessary and finalizing and validating conclusions.
ARDL has successfully helped customers determine failures on materials and products from a wide range of industries including Military, Automotive, Medical, Aerospace, Marine, Oil and Gas, Consumer Goods, Construction and many more. Testing usually begins with highly skilled sample preparation. Whether using a razorblade or scissors, scalpel or multiple microscopes, slitter or even a chainsaw, ARDL has the in-house capabilities to begin the hands-on process of investigation. As detailed in Dr. Poulton's webinar, ARDL's staff successfully helped customers determine failures in marine dock fenders through a comparison of physical properties including abrasion, composition comparison through ASTM D3677-10 Polymer Identification and visual inspection.
Separately, ARDL investigated gasket failures by determining signs of oxidation with FT-IR and thermogravimetric analysis for overall composition, which led to further visual inspection using a wide range of microscopy equipment. Additionally, ARDL determined the cause of cracking in a rubber article used outdoors through percentage extractables analysis, % volatiles, % polymer, % filler  % ash by TGA as well as aging in ozone, among other techniques. To evaluate a rubber bumper undergoing cyclic deformation, ARDL characterized dynamic properties using fatigue testing capabilities including modulus profiling, dynamic viscoelastic properties testing, abrasion, and fatigue to failure equipment.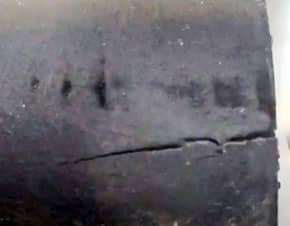 Whether it is a bond failure requiring peel testing, creep issues proved through heat and immersion tests, cold climate failures investigated using low temperature retraction, or a chemical degradation review utilizing ARDL's full lab capabilities…chances are ARDL can help.
To find out more about ARDL's Failure Analysis Services, Training or to receive a copy of Dr. Poulton's presentation, please contact us today to learn more.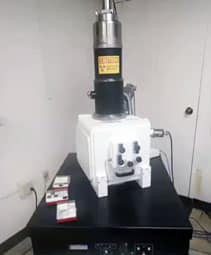 Testing that may be performed during failure analysis includes:
Ultra High Strain Rate Analysis